Grow Your Business Today!
 Claim YOUR Free Septic LEADs- $100 Voucher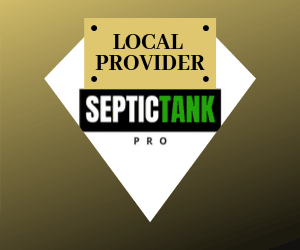 Become A Local Service Provider
Optimize Your Business Goals and Objectives
We make it simple for you to grow your business by delivering qualified service leads to you.
Our national website specializes in providing septic system information to customers and connecting them to top-quality local septic tank service providers like you. 
Marketing your business can be tough, expensive, and frustrating, but it no longer has to be with SepticTankPro.com. 
Charge Forward
Business Leads Delivered Directly To Your Business
We make it simple. Thousands of customers visit our site every month looking for information and septic related services. We help connect those qualified customer leads to you so you can focus on servicing your customers and growing your business. Our readers are your potential customers, and they need the following services:
Septic Tank Pumping
Septic System Installations
Septic Repairs
Septic Engineering Services
Septic Inspection Services
Our Specialty
We Provide Qualified Septic Service Leads
National Coverage
Buy Only the Leads You Want
Septic Pumping
Septic Repair
New Design & Installations
Inspections
Engineering Services
100% Satisfaction Guarantee 
No Contract
Try Us For FREE- New Service Providers Get a $100 Worth of Free Leads: *Limited Time.
TEST OUR LEAD Service FOR FREE 
HOW IT WORKS
Our site traffic is growing every day, and that means we have more and more customers around the country in need of septic tank services.  
In order to offer our readers the best service possible we need to expand our network of local service providers across the country. So, we are offering $100 worth of FREE leads just for joining our network and trying us out. 
We know you will be so happy with the quality of these customer leads that you'll love working with us moving forward. But don't worry if for some crazy reason you don't want to keep growing your business, you can stop taking our customer's calls- no questions asked.
Step one
Sign your business up for free and let us know which septic services your company provides & your local service area.
Step Two
Add our local service provider banner anywhere on your website so our readers know you are a provider in our network.
Step Three
We verify your companies information and send you a voucher for $100 FREE Leads so you can buy the leads you want. 
Step four
Pick up the phone when it starts ringing with new customers.
JOIN OUR LOCAL PROVIDER NETWORK & CLAIM YOUR FREE LEADS
Simply fill out the form below.
1385 Hwy 35 #226
Middletown, nj 07748
info@Septictankpro.com