How Far Should Your Well Be From Your Septic Tank?
A private water well and a septic tank don't make good neighbors. If you have a well on your property and are planning to install a new septic tank or if you want to purchase a home that already has both, make sure these two are located at a certain distance apart. In this post, we will take a look at this minimum separation distance requirement and also discuss the most effective ways to protect well water.
So, how far should your well be from your septic tank? Most states require that a new human-waste lagoon or septic tank must be set up at least 50 feet from a well, but this figure may vary from state to state. Also, the minimum separation distance between a well and drain field is typically more.
Continue reading to find out how far a well should be from your drain field, what happens when a well is too close to a septic system, and what can you do to protect your well water.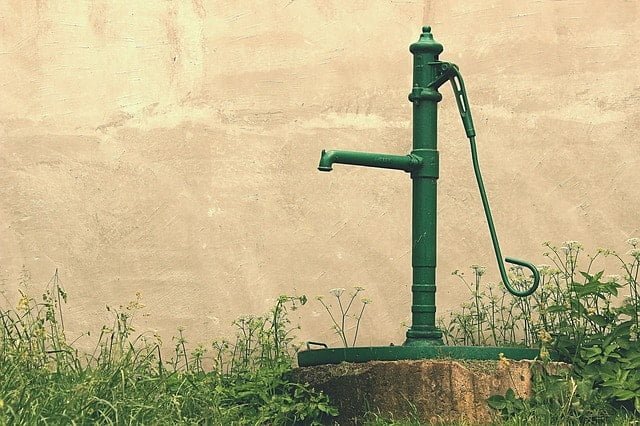 How Far a Well Should Be from Your Drain Field?
Department of Health in many States dictates that septic tank drain fields must be at least 100 feet from a well. Just like the minimum separation distance between a well and a septic tank, this figure too may vary depending on where you live.
Before you build a new septic tank on your property or buy a new property that has a well and a wastewater treatment system, check the exact requirements of your local health department first. These minimum separation distances are also a requirement by the Federal Housing Authority (FHA). So, if the property you want to buy doesn't meet these requirements, an FHA loan may not be granted to you.
State health regulations also require all wastewater generated by a household, including sink, shower, wash, and bath water, to drain into the septic system. Discharging your wastewater off your property is against the state health laws.
Also, it is advisable and sometimes required by the law that all private drinking water wells must be checked at the very least once a year for bacteria. Furthermore, don't just stick to the minimum distance requirements between a well and a septic system, but rather try to keep as much as space possible between the two to minimize the risk of cross-contamination.
What Happens When a Well is Too Close to a Septic System?
When your well is too near a wastewater treatment system, a number of containments can seep into your water well. These include:
Bacteria, such as salmonella or E. coli
Viruses, such as hepatitis A or norovirus
Chemicals from drain cleaners, paints, WD-40, and other household cleaning products
Phosphates from soaps and detergents
Heavy metals, copper and iron
If present in high amounts, the aforementioned chemicals can cause diseases or illnesses. In case you suspect the well water has been polluted, get the water tested without a delay. In case an issue is found, consider using water treatment solutions such as reverse osmosis, chlorination, UV purification, or active charcoal filtration to make the well water safe enough for drinking.
But what if these solutions don't completely remove the contaminants? In that case, the only option would be to repair the well or the septic system.
How Can You Protect Your Well Water?
As we have said above, the first step to protect your well water is to make sure the well is at a fair distance from the water treatment system, at least 50 feet from the septic tank and 100 feet from the drain field. In addition to it, follow these tips to keep your well water safe to drink.
Have Your Well Water Tested Regularly
If you want to protect yourself and your family from bad drinking water, get the water in your well tested at least once every year for nitrates and coliform bacteria. In many states, a yearly inspection of well water is mandatory, but even if that's not the case where you live, we strongly recommend you stick to once-a-year inspection schedule.
Have the Septic System Pumped Regularly
Septic tanks are not trash incinerators. While a healthy septic system effectively removes your household wastewater and finally filters it through the drain field, heavier substances settle at the bottom of the tank and over time form a sludge layer. It is important you don't let too much of sludge get accumulated and hence regular cleaning of the septic tank is recommended.
As a general rule of thumb, you should clean your septic tank once every three to five years. However, if your household generates a lot of wastewater, you should consider it cleaning it more frequently. 
Ensure the Top of the Well is Securely Sealed
You should secure the top of your well with a sanitary seal. This will ensure foreign objects don't enter the well and pollute the water. Besides foreign objects, the vent should also be able to screen off insects, mice, and spiders.
If the top of your well is not properly sealed, we recommend you to get in touch with a reputable water well maintenance service. 
Ensure all outdoor faucets have backflow protectors
Sometimes, water can draw backwards through a hose and pass into the well. This can pose a serious problem if the hose is attached to a chemical sprayer.
If, for some reasons, you don't want to install a backflow protection in your water supply system, at the very least consider installing a cost-effective, screw-on, brass atmospheric pressure breaker on all outdoor faucets.
Don't use excess lawn fertilizers
Excess chemicals can easily seep through the soil and enter the groundwater and eventually cause nitrate levels to climb up. For this reason, apply garden fertilizers only sparingly. Further, don't mix or store fertilizers and pesticides where spills can seep into the soil and pass into the groundwater.
Protect animal waste from rain
Compost piles can be a source of nitrates and bacteria, which, in turn can pollute the drinking water. Therefore, take the necessary steps to obviate runoffs.
Dispose of gasoline, cleaning fluids, and other chemicals carefully
You should always dispose of gasoline, motor oil, cleaning fluids, paint thinners, furniture polish, and other chemicals as recommended. You should never pour these harmful chemicals down the drain, nor should you ever dump them onto the ground. This is an environmental hazard, can results in contamination, and invite heavy fines.
Related Questions To How Far Should Your Well Be From Your Septic Tank
How far should your garden be from septic tank?
As per the University of California Small Farm Program, you should plant vegetables and fruits at least 10 feet from your wastewater treatment system or leach field to prevent bacterial contamination.
How close can you build a house addition next to a septic tank?
A full foundation needs to be a minimum 10 feet away from your septic system and about 20 feet away from your leeching area.
How close a water line be to a septic system?
The answer is 25 feet. There should be a gap of at least 25 feet between potable water lines and pollution sources.
In case you have additional septic system questions, check out our Septic Wiki page that covers a wide range of common questions regarding septic systems.
References:
https://www.water-doctor.com/blog/distance-between-septic-tank-well/
https://wellwater.oregonstate.edu/sites/wellwater.oregonstate.edu/files/documents/twelve_things_protect_well_water.pdf